Riviera Lakeshore Restaurant
As of 3/16/2020 our dining room is closed until further notice, but we are still taking to-go orders.
To place an order for pick-up, please call 253-884-3344
New hours Starting Friday May 22:
Monday – Thursday: 3 pm to 7 pm
Friday: 3 pm to 8 pm
Saturday : 11 am to 1 pm and 3 pm to 8 pm
Sunday: 11 am to 1 pm and 3 pm to 7 pm
Pick up orders at 11019 Country Club Drive, Anderson Island, WA 98303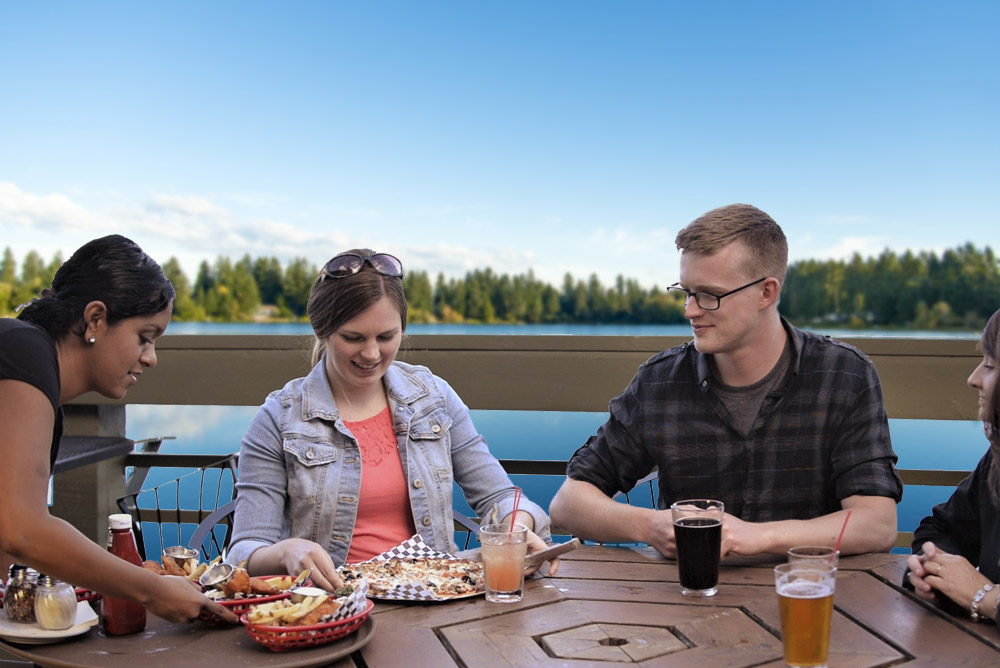 Make great memories with friends on the sun drenched deck of the Riviera Lakeshore Restaurant at Anderson Island. Overlooking lovely Lake Josephine with majestic Mt. Rainier in the distance, you'll likely spot bald eagles and numerous other waterfowl on the wing. Visitors remark on the special feeling of getting away, with shoreline dining on an island lake! We'll take great care of you here on Puget Sound's southernmost island.
In addition, the restaurant features a great menu and prompt, friendly service. The crew creates tasty entrees from fresh and natural ingredients–from mouth watering appetizers to sandwiches, steaks and seafood–all at reasonable prices. Thirsty? Enjoy your favorite northwest micro-brew, wine or mixed drink from the full service bar. Enjoy lunch and dinner Monday through Sunday Please also join us for breakfast and lunch on Saturday and Sunday.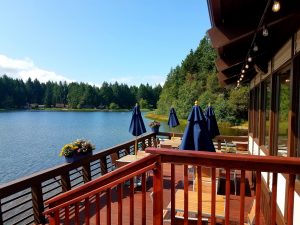 Keeping it fun and neighborly, the Lakeshore Restaurant is a prime gathering point for friends, with live music, karaoke, bingo and fun events. Island folks are friendly, so let your hair down and be yourself. You're sure to get caught up in the island spirit! Check the Riviera Community Club event calendar for the latest happenings.
For reservations please call (253) 884-3344
Finally, be aware that reservations are required for parties of 8 or more to assure a table and great service for you. Make great memories with friends at the Lakeshore Restaurant Anderson Island.
Hours
Starting March 23,2020
Mon: 3 pm – 7 pm
Tue: 3 pm – 7 pm
Wed: 3 pm – 7 pm
Thur: 3 pm – 7 pm
Fri: 3 pm – 7 pm
Sat: 3 pm – 7 pm
Sun: 3 pm – 7 pm
Riviera Lakeshore Restaurant
11019 Country Club Drive
Anderson Island, WA 98303
(253) 884-3344