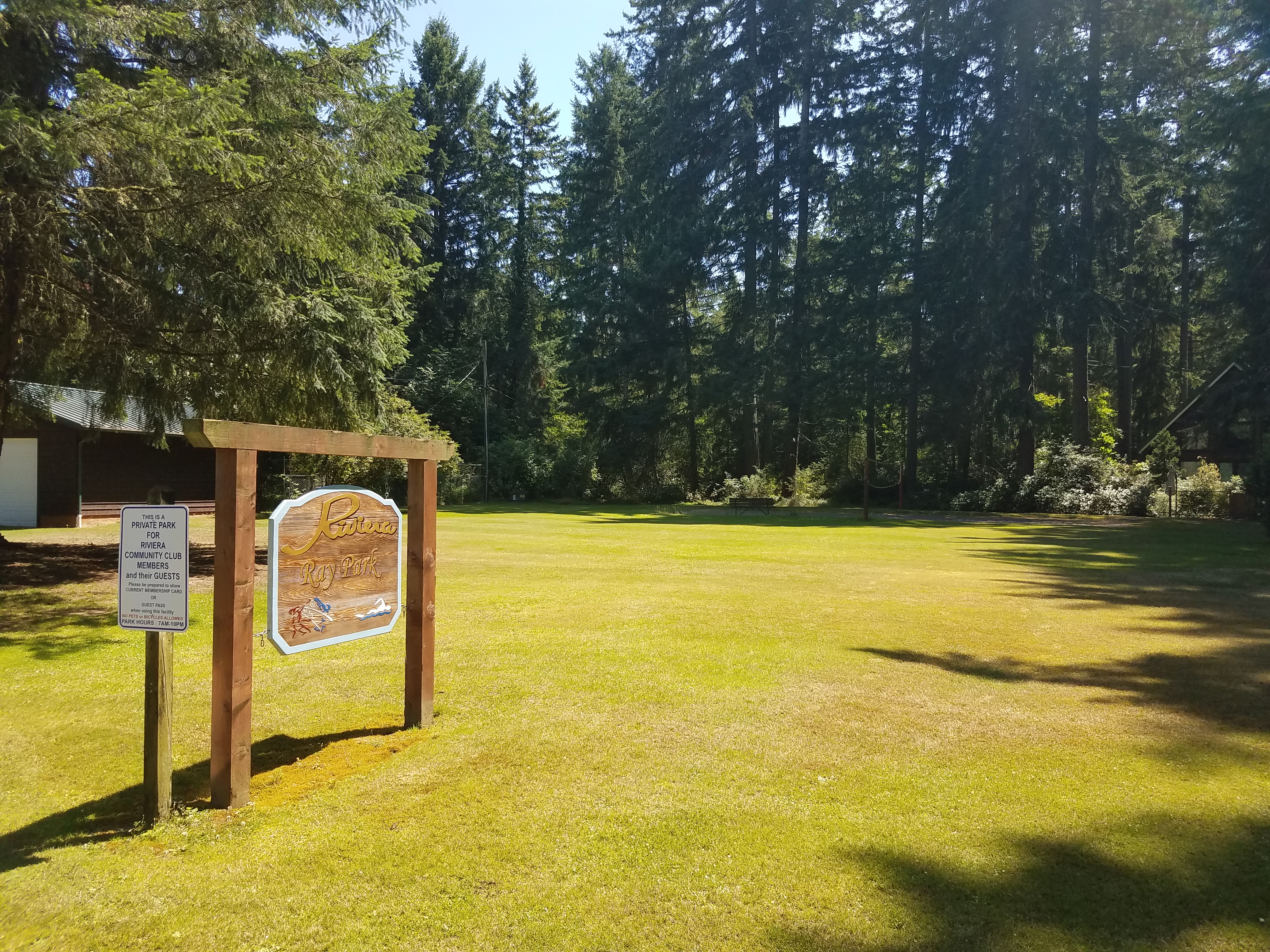 The Riviera Community Club has two beautiful lakeside parks, complete with new playground equipment and a zip-line at Interlachen Park. In addition, the Anderson Island park district offers another 18 beautifully maintained parks. Altogether, enjoy great natural and recreational opportunities to explore and better experience the Island.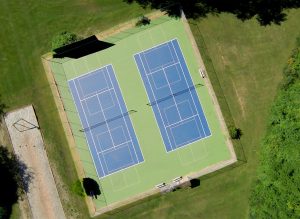 The diverse parks include sandy lake beaches with clean water recreation, saltwater beaches, and tidal estuaries.  Keep going to explore hiking and biking trails, wooded and wildlife trails, a salmon stream, high quality tennis, pickle ball, basketball and volleyball courts.  Riviera Community Club Park hours are:  7am to 10pm.
Lakes at Riviera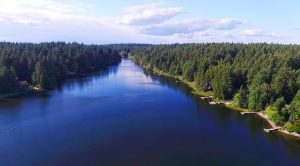 Anderson Island is home to three fresh water lakes, Lake Florence, Lake Josephine and Pine Lake. Members and guests can enjoy trout and bass fishing in both Lake Josephine and Florence, while children ages 12 and under are welcome to fish in Pine Lake. Lake Josephine and Pine Lake are stocked yearly with Rainbow Trout to ensure good fishing for all members. Lake Josephine is a 'quiet' lake and only electric motors are permitted.
Jim Ray Park 
Located on Lake Josephine, Ray Park provides members with lake access, perfect for picnicking, swimming, fishing and boating. Children will also enjoy a small playground that includes a swing set. Across the street members have access to a volley ball court, but must bring their own ball to play.
 
Interlachen Park
Interlachen Park is situated between the two lakes with access to both. On the Lake Florence side boaters are welcome to use gas powered boats and jet skis. Lake Florence is a public lake but the Riviera maintains a private boat launch for members. A well-equipped playground and a zip-line offers healthy entertainment for kids and kids at heart on the Lake Josephine side.
Pine Lake
Known as the Riviera's Kids Fishing lake, Pine Lake is the site of the Annual Kids Fishing Derby every August.