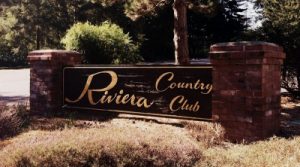 The Riviera Community Club is a friendly, small community of stunning natural beauty and numerous amenities. This winning combination makes Riviera one of the South Sound's finest community clubs. To this end, the Board of Trustees is tasked with making thoughtful and strategic decisions that benefit all of the club membership whether full-time, part-time or remote owners. Riviera members generously donate their time to various committees which makes this island community a special place to live and play. We encourage all members to share their time and experience to enhance the unique qualities that make this such a livable community.
Mission Statement
Provide an environment for quality life for our members though excellent members services and communications
Creating member value by listening to and understanding the concerns of the community
Safeguarding and proper use of community funds, the quality of building and grounds, impartial enforcement of the governing documents and covenants
Board of Trustees
| | |
| --- | --- |
| President | Tony Hooks |
| Vice President | Gary McDonald |
| Secretary | John Saatela |
| Treasurer | Pat Owen |
| Trustee | Terry Gresswell |
We are currently seeking a member in good standing to fill a vacancy on the Board of Trustees. Please be advised that the Board currently meets monthly on the last Saturday of each month (most months) for open meetings with the community. Additionally there are a varying number of Board work sessions each month typically lasting 3 to 4 hours each. The days of these meetings vary to include both weekday and weekend time-frames. Those members interested in being part of the Board and helping to guide Riviera forward should submit a short note identifying themselves and why they would like to be considered for this role. Please ensure to include your name, unit and lot number and the best way for us to contact you. Information can be submitted to the Board via the General Manager by e-mail at bpalmer@riviera-club.org or can be dropped off in person at the Administration Office.
2017 – 2018 Board of Trustees Meeting Dates
Meetings held at 10 am in the Martha Smith Room
November 18
December No Meeting
January 27
February 24
March 31
April 28
May 19
June 30
July 28
August 25
September 29